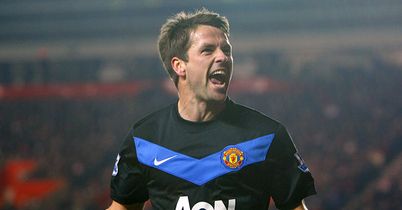 Today, Man United showed yet again why they should never be written off at any point during a match. They came back from 1-0 down to win 2-1 against Southampton in the FA Cup. Their "never say die" attitude is one of the reasons that a majority of people are backing the Red Devils to be lifting the Premiership title and other honours by the end of the season. Goals by Javier "Chicharito" Hernandez and Michael Owen sealed United's place in the fifth round of the FA Cup.
After conceding late goals against Everton and Fulham that denied them victory at the start of the season, it seems that lapses in concentration have been removed from the system. United seem to be at their best in the last ten minutes as they have recorded two victories by means of a comeback. I'm referring of course to their victory today and their victory earlier this week against Blackpool as they showed great character to comeback from 2-0 down to leave Bloomfield Road 2-3 winners.
Man United are still unbeaten this season but people are still doubting the prospect of them repeating the success of the 2003/04 Arsenal "invincibles" team. Although they do have Chelsea still to play twice and Man City will be visiting Old Trafford next month, I don't see any reason why they can't. After all, I think it is fair to say that they haven't reached their full potential this season.
With the form Berbatov is in, it does seem that they won't have to rely on the Rooney of old and with the ability of Hernandez, it seems that Rooney might even struggle to find himself in the starting XI more often than not. With the managerial talent that Ferguson possesses, I wouldn't write them off.
So, will they win the league and in the process go the whole season unbeaten?
I would love to hear any comments that you may have.