I'm sure you all saw it, but I would like to put an emphasis on what everyone said. Barcelona are simply the best team in the world, simple as. And I think it really shows that the top teams in England, although the race for the title seems to be wide open now than ever before, are dipping in quality.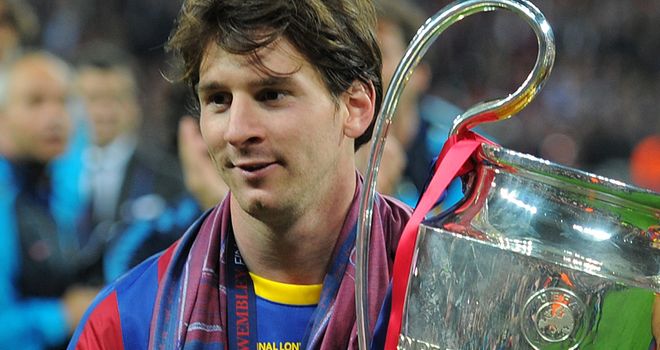 Last night, Messi stood head and shoulders above everyone else, theoretically speaking of course. He was simply outsatnding and although many United players tried to knock him off his feet, he was untouchable. But when the likes of Carrick or Vidic did clip his heels or give him a nudge in the back, Messi took it as a compliment as if to say "they must be scared of me" and I'm sure any player in world would admit that playing against Messi, although probably a dream come true, would rapidly turn it into a nightmare.
It maybe harsh saying this, especially when you have just won a record 19th league title, but maybe United weren't as good as people made them out to be in the build up to the match. After all, they did rely on Chelsea having a very poor record midway through the season on to pick it up with only a handful of games to go and of course Arsenal dropped out of the title race pretty early on. Not taking anything away from the fact that they showed some real character when they really needed to, and especially from a relatively young squad, they are just no where near the standard of the Catlonians.
Man United were very reliant on Rooney last night,and I did say that the fate of the United team would all depend on how Rooney performed, unfortunately, he did show up but the rest of the United players couldn't take after him. I think it is fair to say that Valencia had a mare, it must have been past Hernandez' bed time at half time because he wasn't in the game at all for the second half.
I never got to cast my eyes on the great 1970 Brazilian football team but if they're better than the current Barcelona team they must have have pretty decent.
So what did you think of the match last night? How long will this generation of Barcelona stars last?
I would love to hear any comments you may have.