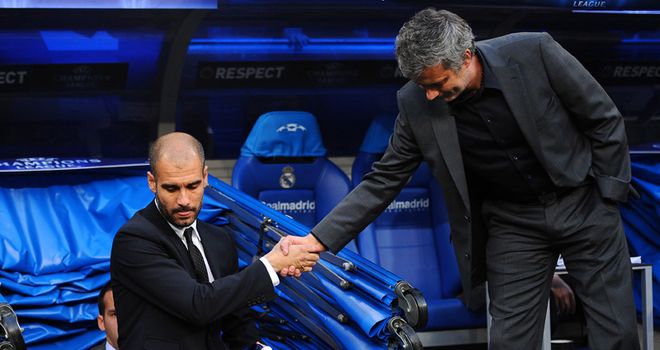 Both Barcelona and Man United took massive leaps in their pursuit to securing their places in this years Champions League Final at Wembley. Both teams had the advantage of playing away in the first leg and made full use of it by running out 2-0 winners in their respective matches. So if all goes to plan in the second legs, then it looks like we're on for a repeat of the 2009 Champions League Final in which Barca won 2-0 in a very comfortable fashion.
On Tuesday, Man United took on the "surprise package" of this years Champions League, Schalke. Man United were simply untouchable, and as a City fan it really takes a lot to admit to that. The only thing preventing United winning by five or six was the very impressive, Manuel Neuer. Before the match, Neuer had been the topic of conversation when it came to transfer talk and with Man United in need of a goalkeeper next year, he has definitely put himself at No.1 of United's transfer targets.
On Wednesday, it was El Classico V, as yet again Barcelona took on Real Madrid at the Bernabeu. This showed as both teams cancelled each other out in quite a dull affair. The match was filled with controversy, from start to finish and even after the match had finished. In total, there were three sending offs, only one off which actually occurred on the pitch. First it was Barca's sub keeper, Pinto, who wanted to get involved and started a row as the teams were making their way to the changing rooms. Then, Pepe was sent off after the referee deemed that his challenge on Alves was late and reckless. Mourinho was then sent off for complaining about the decision.
Overall, it was just generally a bad game of football with the only piece of magic coming from, who else, but the sublime Messi as he scored a Maradona-esque goal as he ran circles around the Madrid defence before finally putting the ball past Casillas and into the Madrid net.
With Man United playing the way they did on Tuesday, I would have to fancy them should they reach the final. What do you think about both games? Who do you think will reach the final?
I would love to hear any comments you may have.