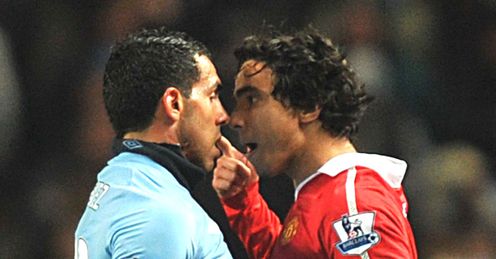 I'm not giving it any excuses, it was a very bad match, but ever since the that classic match at Old Trafford in which United scraped a 4-3 victory with a last minute goal from Michael Owen, everyone seems to persume that when these two teams meet, we're going to watch a great match.
I think last nights match proved that thats not going to be the case. It was a very boring match with the highlight being a little scrap between Tevez and Rafael.
Watching Sky Sports last night, you would have sworn it was the champions league final, the way they were building it up. I'm not surprised it was a nil all draw, two great defences were on show last night.
But a lot of the papers this morning were slating the match and a lot of it, in my opinion, was due to the hype the match was getting.
I would love to hear any comments you may have.