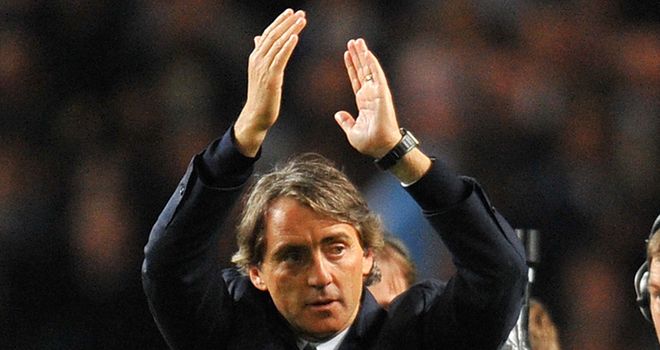 After three years of trying, Man City finally sealed their place in the Champions League with the possibility of getting automatic qualification still on the cards. With one eye firmly on the Cup final this weekend, it's hard to blame some City fans for forgetting just how important yesterdays game was, myself included. City had Peter Crouch to thank for booking their place in next years campaign as he scored an own goal that proved to be very decisive.
A lot of pressure, inevitably, has been on Mancini to get a result from this season. After City were knocked out of the Europa League, a competition in which some were expecting City to at least get to the semi's, the pressure intensified and it was either fourth spot or bye bye to poor old Mancini. That could have happened but instead City are now in with a great shout of winning the F.A Cup and have the Champions League to look forward to next season.
I think it's obvious that the owners will look to increase the City squad which is already crammed with top class players but I think only one or two signings should do the trick. I think the vital thing that the owners are getting wrong is that you have to build, and more importantly keep, the same group of players for a long period of time.I think they only have to look at their fierce rivals, Man United, to see that winning teams have players that have been at the club for a lengthy time. Giggs, Scholes, Charlton. All United legends and have all been in cup winning sides and all of them were at United for at least 10 years or so.
With the starting XI and especially the squad, I don't think there is much need for many arrivals this summer. AC Milan's top striker, Ibrahimovich, is the latest player to be linked with a move to Eastlands. According to
Football Corner
, a move is definitely on the cards.
So, City fans in particular, what is your reaction to qualifying for the Champions League? Do you think City need to make any changes?
I would love to hear any comments you may have.
If you wouldn't mind following me on twitter (@n_dj_walsh), I would really appreciate it.