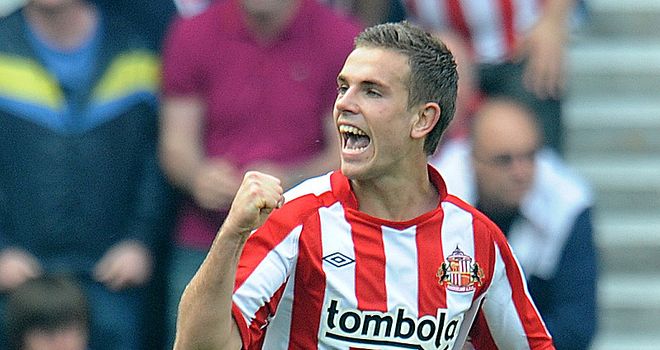 Earlier today, Sunderland confirmed that Jordan Henderson is now a Liverpool player. All associated with Liverpool are desperate to get back into the top four and with more big name signings similar to Henderson, they might well achieve their goal. Liverpool are expected to be willing to pay just about 20 million in a deal which includes Ngog, so however highly you rate Ngog will give you the figure that Liverpool are actually paying.
Jordan Henderson, 20, has been rated very highly with a lot of clubs believed to have been interested in the Englishman at one stage. It was a season of many highlights for the man who is Sunderland born and bred as he became a crucial figure in Sunderland's starting line-up, made his international debut for England, and scored a fair few goals on top of that.
I can see him being the main man for England in years to come, especially when a generation that consists of Gerrard, Lampard, Terry etc. bound to fizzle out soon and eventually announce their retirements. He is set to depart England for the U21 European Championship which are held in Denmark this year. Him along side well established players such as Daniel Sturridge and Phil Jones hope to claim victory and bring back the trophy to England.
For me, this was a much needed move for Liverpool as I feel the midfield was quite poor, especially for a team who have aspirations of qualifying for the Champions League. Although 20 million does seem a bit pricey for a man who is young and inexperienced, I think it's a gamble Liverpool had to take and no doubt the Anfield faithful will be glad with the decision to get the ex-Sunderland man.
What do you think about the arrival of Henderson to Anfield? Will he be a success?
I would love to hear any comments you may have.