Everton show little appetite to sign Joey Barton despite his willingness to accept a 50% pay cut. Barton had taken to his twitter page to express his desire to move to Merseyside by tweeting 'Once a blue...'.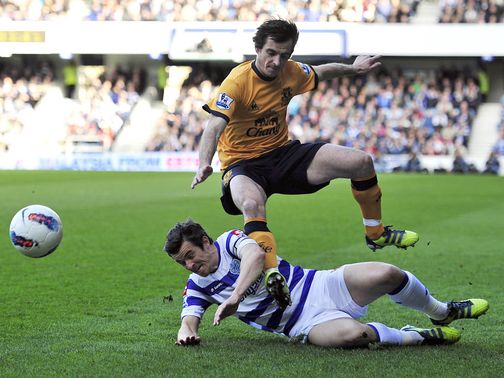 Barton, 30, had played his football with French side Marseille last year after QPR sent him out on loan after being given a 12 match ban at the start of the season.
Now that his loan spell is over, Barton wants his agent to manoeuvre a move to his boyhood team and make his wish come true. If only it was that easy to get a contract with the team you supported as a child, many men would be happy.
Unfortunately, however, Everton aren't as keen on Barton as he would have hoped and don't seem too rushed to make any offer for the midfielder.
Neville Southall has stated his opinion on the matter by saying 'Yes he is fit and runs up and down all day but Forrest Gump did that as well didn't he?'
What are your thoughts? Will Barton be a Everton player next season?
Feel free to leave any comments you may have.