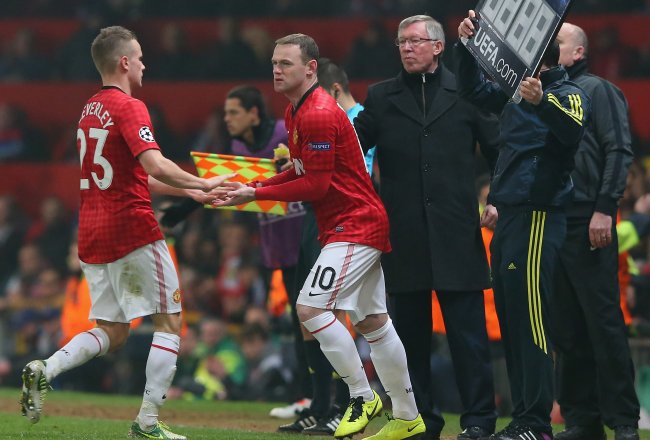 Sir Alex Ferguson has hit out at claims that Wayne Rooney could be on his way out of Old Trafford in the Summer Transfer Window. This comes after much speculation was made regarding the England international's future.
Rooney, 27, has been the subject of media attention as reports suggested a move away from Manchester United could be on the cards. Ferguson has since rubbished these claims stating that Rooney is staying put.
This comes after Rooney was left out of the side that faced Real Madrid on Tuesday in that disappointing 2-1 defeat. Rooney came on as a sub in the second half but not even he could save the day for United.
Ferguson, who has now been forced to turn his full attention to the to a league and cup double, instead of a potential treble, is now under pressure from journalists to clarify Rooney's future at Old Trafford.
Is Rooney still a key part to United's plans? Who would be an ideal replacement should he go?
Feel free to leave any comments you may have.