Eden Hazard has today come out and apologized for his alleged kick on a Swansea ball boy. Although only Hazard himself knows whether he was aiming for the boy or the ball, I think most would give him the benefit of the doubt and say he was trying to kick the ball from under him.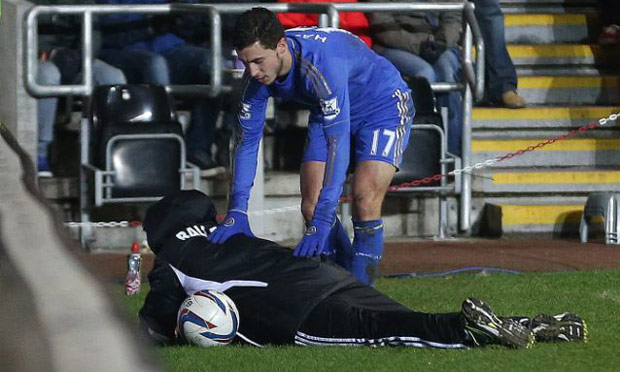 In fairness, the ball boy was acting the clown and unprofessional In need of 2 goals, I don't think many players would have tried something too dissimilar if they were put in that situation.
It was later revealed that the ball boy had tweeted about time wasting. The tweet read,
'the king of all ball boys is back making his final appearance #needed #for #timewasting'
It will be interesting to see how they deal with not only Eden Hazard, 22, but also the 17 year old ball boy. It's not unfair to say that there was two of them in it and I think the ball boy should be made somewhat an example of to stop any carry on of this like in the future.
What are your thoughts on this? Would you have reacted the same way Hazard did?

Feel free to leave any comments you may have.