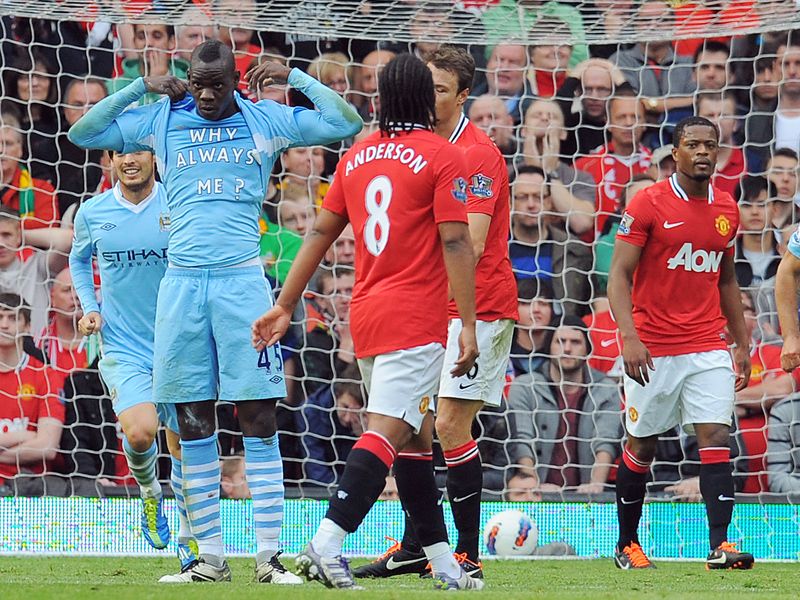 In a game that was hyped up to be one of the closest Manchester derby for many years, it ended up being an annihilation as we saw the blue half of Manchester completely dismantle the red side.
Man City were simply superb and took full advantage of being a man up for a vast amount of the second half as Jonny Evan got the wrong side of "Super Mario" Balotelli and took the Italian down with no other red jersey in sight.
Although Mancini's men will get most of the praise, I think Mancini himself should get heaps of praise for tactically beating Ferguson. The supposed risk of starting Balotelli more than paid off and Milner who, for me was an unlikely feature, played a super game.
Man United did get a glimpse of hope with ten minutes to go as Fletcher scored probably the goal of the game which made it 3-1 but as they push forward, Man City punished them by banging in three more goals. You could blame Ferguson for getting his tactics wrong but quite simply no one showed for the red devils on the day.
Where does this leave City? Well I think it leaves them head and shoulders above the rest, for now at least, but anything can happen between now and May.
But judging by the disposal of both Tottenham and Man United away from home this early in the season, there is no reason why they won't get better and better and not only push on for the league, but start to perform in the the Champions League.
What do you think? Do you consider Man City favorites now to win the league?
I would love to hear any comments you may have.